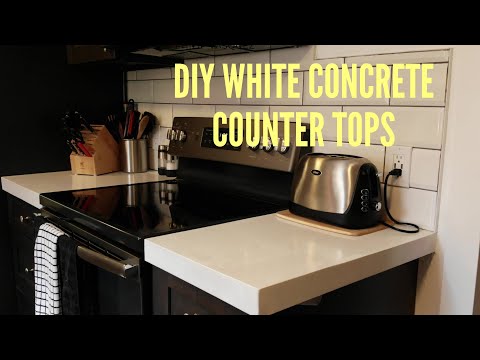 Easiest ( DIY ) White concrete counter tops 2019.
66472 views 1102 likes 69 dislikes
Channel: AM Custom fab
DIY Concrete counter tops
z counter top forms
please let me know how i could have made this video better . thanks !!
***Tools i used***
48" level for screeding …. .https://amzn.to/2OkRHjd
concrete trowel ………………https://amzn.to/331wLBR
mixing paddle ………………..https://amzn.to/2UPn5Gz
mixing drill……………………….https://amzn.to/333J5RZ
sander for vibrating ………….https://amzn.to/2URgifs
grinding & polishing pads…https://amzn.to/2Ol07He
grinder link .
https://www.ebay.com/itm/Variable-Speed-Stone-Wet-Polisher-Grinder-Polishing-Kit-Granite-Concrete-Marble/273365444032?hash=item3fa5d9a5c0:g:4tIAAOSwX0xbPEHs:rk:6:pf:0
z counter top link .
https://www.googleadservices.com/pagead/aclk?sa=L&ai=DChcSEwjN_OWopN7eAhWDGH0KHbY7Ab4YABAAGgJwdg&ohost=www.google.com&cid=CAESEeD2eo_IG9dOQmoKdZeuv_wf&sig=AOD64_3x78gTCP26AQwcn8C6ypVYE93t0g&q=&ved=2ahUKEwjV89-opN7eAhUhM3wKHanXDtAQ0Qx6BAgLEAE&adurl=
Video length: 22:54
Category: Howto & Style
155 comments
* This video was originally published here
Find a local concrete contractor in your area to help you with your concrete flooring needs by searching here on Concrete Floor Pros.
#concretefloorpros